Contributors
Dóra Kokas
Born in 1992, Dóra Kokas started to learn the cello at the age of 4. In 2006 she was admitted to the Liszt Academy in Budapest where she studied under the direction of László Mező and Miklós Perényi. She had the opportunity of participating in masterclasses of János Starker, Steven Isserlis, Jonathan Cohen, and Ferenc Rados. She won First Prize at the Debut Hamburg Competition in 2017, Second Prize at the Brahms Competition in 2016, and Third Prize at the Alice & Eleonore Schoenfeld International String Competition in 2018 in China. As a founding member of Kelemen Quartet, she has taken the stage in the world's top-ranking concert venues, partnering with musicians like Joshua Bell, Pekka Kuusisto, Maxim Rysanov, Vilde Frang, José Gallardo, Nicolas Altstaedt or Péter Frankl. Dóra plays master instrument made by Domenico Montagnana in 1730, kindly on loan by the Hungarian State.
Júlia Pusker
Júlia Pusker began her musical education at the Liszt Ferenc Academy in Budapest before moving to England to study at the Royal Academy of Music with György Pauk. Between 2016 and 2021, she was Artist in Residence at the Queen Elisabeth Music Chapel in Brussels, working with Augustin Dumay. Pusker came to international attention with her prizewinning performances at the 2019 Queen Elisabeth Violin Competition. She has given recitals and taken part in festivals across Europe, including Besançon Festival, IMS Prussia Cove, the International Holland Music Sessions, Kronberg Academy, and Santander Festival Academy. Júlia Pusker has been a recipient of various notable prizes, such as the renowned Junior Prima Prize and Cziffra Festival Prize in Hungary, both honouring the country's finest young musicians.
Imre Dani
Imre Dani studied at the Liszt Academy in Budapest. In 2014 he finished first at the International Johannes Brahms Competition. In the same year, he and four fellow students formed the chamber music-playing Weiner Ensemble. At the Orlando International Chamber Music Competition staged in August 2016, they took the bronze medal. Imre Dani finished his master's degree in 2015, since then he has had a string of professional successes.
Zsuzsa Homor
Zsuzsa Homor graduated from the Liszt Academy in 2000 where she is currently an assistant professor. She came first at the Földes Andor Piano Competition in 1998, and won the Bartók Prize at the Prague-Vienna-Budapest Festival in 1999. She has played in many cities throughout Europe, in the United States and Hong Kong. Her repertoire features a broad range of significant piano and chamber music pieces, and she embraces the opportunity of interpreting contemporary pieces, too. She released her first recording with Hungaroton in 2005.
Dávid Kozma
He graduated from the Faculty of Music at the University of Debrecen in 2016 as a student of Béla Grünwald. Between 2020 and 2021 he continued his studies at the Norwegian Academy of Music as an opera répétiteur in the class of Boris Schafer. Since 2018, he has been a répétiteur at the Faculty of Music at the University of Debrecen. He is a regular participant of chamber music concerts and Lieder recitals, and he has performed at many countries in Europe as an orchestral musician with the Kodály Philharmonic Orchestra and the Norwegian National Opera Orchestra.
Emese Mali
As a student of György Nádor and Márta Gulyás, Emese Mali graduated from the Liszt Ferenc Academy of Music in 2004. In parallel with her studies at the Liszt Academy she was also auditor in the class of Imre Rohmann at the Mozarteum in Salzburg. She had the opportunity of participating in masterclasses of Ferenc Rados, György Sebők, Dmitri Bashkirov, Jan Wijn, and András Schiff. She regularly works with András Keller and Concerto Budapest, Zoltán Rácz and UMZE Chamber Ensemble, and she also appears in chamber music productions of the Budapest Festival Orchestra. She has been a répétiteur at the Liszt Academy since 2009.
Kodály Philharmonic Debrecen
Celebrating its centenary in 2023, the Kodály Philharmonic is the professional orchestra of Debrecen. It adopted the name of the composer Zoltán Kodály in 2011 and is one of the leading orchestras in Hungary. They perform symphonic, oratorio, and chamber music and also serve as the orchestra for the opera performances of the Csokonai Theatre in Debrecen. During the Kodály Memorial Year they gave a series of concerts and made tours to Rome, Oradea, and Uzhhorod. They gave nine concerts during their Italian tour in 2018, and the following year took them to Skopje. Imre Kollár is the chief conductor of the Kodály Philharmonic. In autumn 2022, Tibor Bényi from Salzburg will join the ensemble as permanent conductor.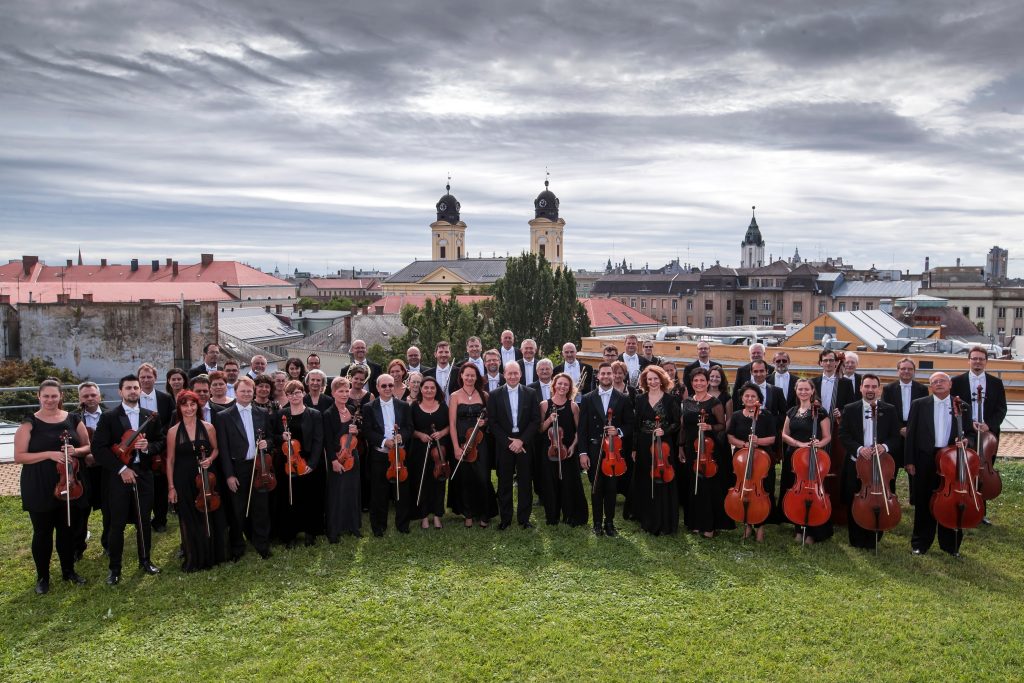 Venues
Opening ceremony
Aula of the University of Debrecen
Preliminaries & Semi-Finals
Kodály Hall of the Music School of Debrecen (Kodály Zoltán Musical Secondary School – Basic Level Art School)
Finals, Award Ceremony & Gala Concert
Kölcsey Centre Debrecen